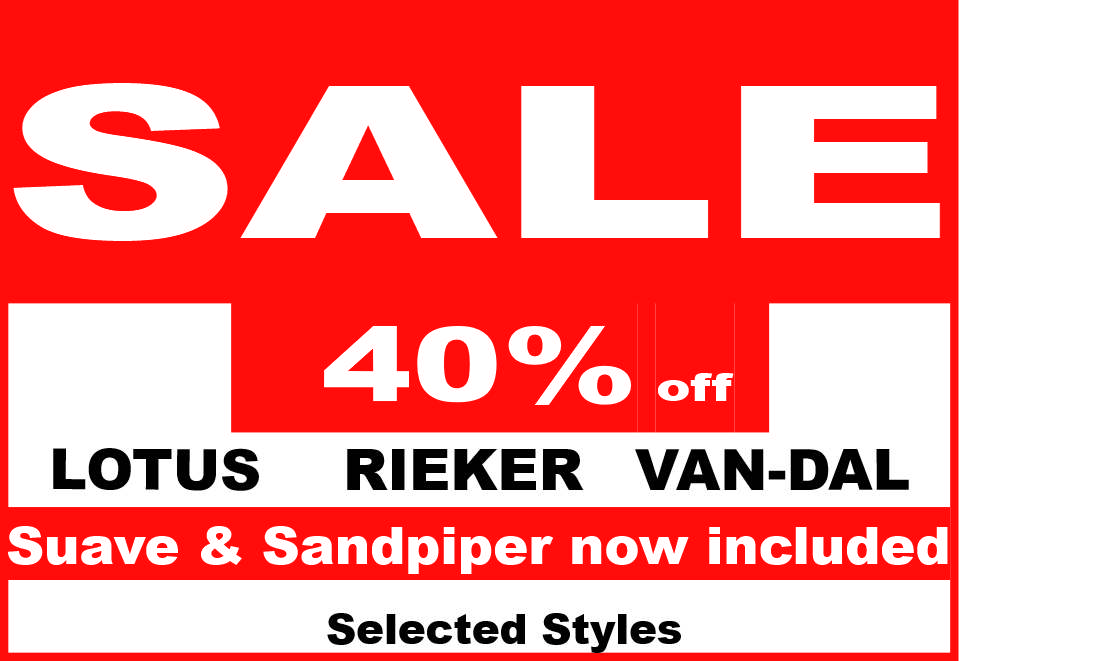 40%  SALE on
Selected Brands
Please note:
We would like to ask respectfully for your continued cooperation and support to keep our customers, staff and their families safe.
We are asking you to continue to wear a mask in our shop and adhere to our two customer bubble areas.
We would like to thank all of our loyal customers
for supporting us when we reopened.
Stay safe, stay well,
take care, be kind.
Freda, Russ, and the team.
@ George Lewis Footwear
Pop in and bag a bargain
TODAY!
Also £20 Sale rail on Summer Sandals
Some less than ½ price